Thank you for visiting Tim Farrington's website. He is the author of eight novels, a book of poetry, and a nonfiction book about living with depression. His short stories and essays have appeared in The Sun, Image, Zyzzyva, and San Francisco Magazine.
Tim also wrote one novel under the pen name Frank Devlin. Tim's work is available in hardback, paperback, e-book, and audio. Scroll down to find your selection.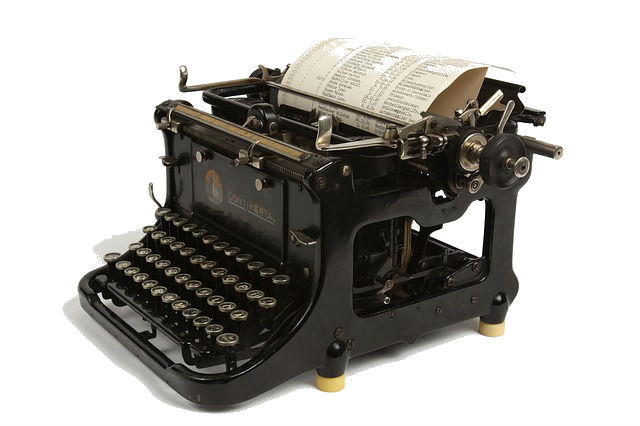 The guy beside Lazarus "Mac" McMann at the bar says he is an angel. Mac has his doubts -- most people claiming to be angels, in his experience, are bores at best -- but he suspects he himself is in hell, or at least purgatory for a prolonged stay, so he is prepared to be humble about supernatural claims in bars.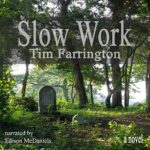 Slow Work
Eli Tremaine has had one great regret in his life. When she walks into his shop one day looking for a grave stone for her daughter, their long buried but unresolved past asserts itself amidst her grief and failing marriage.
Read More & Purchase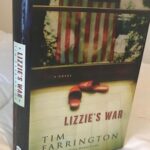 Lizzie's War
A family epic laced with authenticity, wit and unforgettable characters. Liz O'Reilly has a husband in Vietnam, 4 kids under the age of 12 (and one on the way), and a burgeoning crush on the family priest. An unconventional love story.
Read More & Purchase
Blues for Hannah
Struggling to keep his marriage to his college sweetheart alive, Jeremiah Mason finds his life turned upside down when he is informed of the death of a former love, a beautiful, rebellious blues singer, and journeys across country with his precocious son to identify the body.
Read More & Purchase
California Book of the Dead
Lesbians Marlowe and Daa search for a lover and roommate to replace the departed Jackson, while masseur Jack seduces Marlowe's cousin, Sheba, into their world of Buddhist rituals, banana smoothies, and California enlightenment. A first novel.

Read More & Purchase
Tim's novels are, generally speaking, maps of how one escapes the Russian setup. Usually with the assistance of dark humor, a good-natured woman & beer
Essays, Poems, Short Stories, Interviews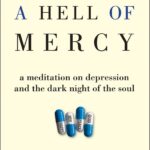 In the tradition of Darkness Visible and An Unquiet Mind, A Hell of Mercy is both a much needed companion for those walking this difficult terrain as well as a guide for anyone who has watched a loved one grapple with this inner emotional darkness.
Read More & Purchase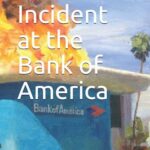 Incident at the
Bank of America
Poetry scrawled, if you will--- in various desert settings circa Green Valley, Arizona, sometime in 1996. Enjoy. tf
Read More & Purchase
Farrington
has woven such an idyllic family unit that nothing can undermine it. Smooth writing, honest characters.
- Kirkus Review: Lizzie's War, 2005