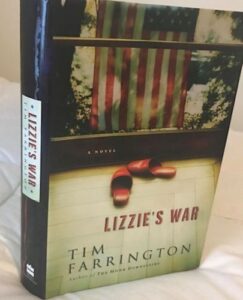 A moist-eyed story switches between the grim work of a Marine captain in Vietnam and the hand-wringing of his wife and children back in Virginia.
When she married Mike O'Reilly, Lizzie was an aspiring actress at Catholic University and intent on having a "deep, literate veteran" for a husband, one who was worldly and wrote novels. Instead, by August 1967, he's stuck in Vietnam, making a career of the war, while Lizzie and their four children—she's pregnant with the fifth—live in dread of the moment when the bad news will be delivered to her door in suburban Virginia. While Lizzie fills her days trying to distract her children with numbing domestic chores, and with making the dreaded visit to another Marine wife who has just heard the news of her husband's death, Mike, overseas, is assigned a new company called Heartbreak Hotel and has to get in line "the usual USMC-issue array of maniacs, morons, stone-cold killers, and fuckups."
In letters home, written from line-of-fire outposts like Dong Ha, Mike hints at the ghastly killings (the men who "bought it") and the affecting camaraderie among the members of the company. Meanwhile, Lizzie sews her daughter's bluebird uniform for Girl Scouts and befriends the lonely priest at St. Jude's, Father Germaine, who is having his own spiritual crisis and finds solace in drinking with Lizzie and even flirting with her. 
Mike is wounded, despite all his assurances that the war is safer than living in Nebraska, and, finally, Lizzie learns from an alarming news report on TV where her husband really is, Khe Sanh, South Vietnam, surrounded by Viet Cong: the parallel to Dien Bien Phu is eerie. Yet even with Mike wounded and Lizzie in a difficult labor, Farrington has woven such an idyllic family unit that nothing can undermine it.
https://www.kirkusreviews.com/book-reviews/tim-farrington/lizzies-war/